Where Backcountry and beauty meet
Nestled in the mountains, the Kananaskis Lodge is a modern getaway about an hours' drive from the Calgary airport.
The lodge features Forte restaurant, the Blacktail bar, and the Market Cafe. Relax at the indoor pool and waterpark, or sign up for any of the many adventures offered on site and nearby.
Conference attendees receive a special discounted rate – making this a not-to-be-missed experience!
We welcome you to book a discounted reservation by calling 1-833-440-1964 or click here for an online booking link.
Deadline to reserve a room is May 8, 2023.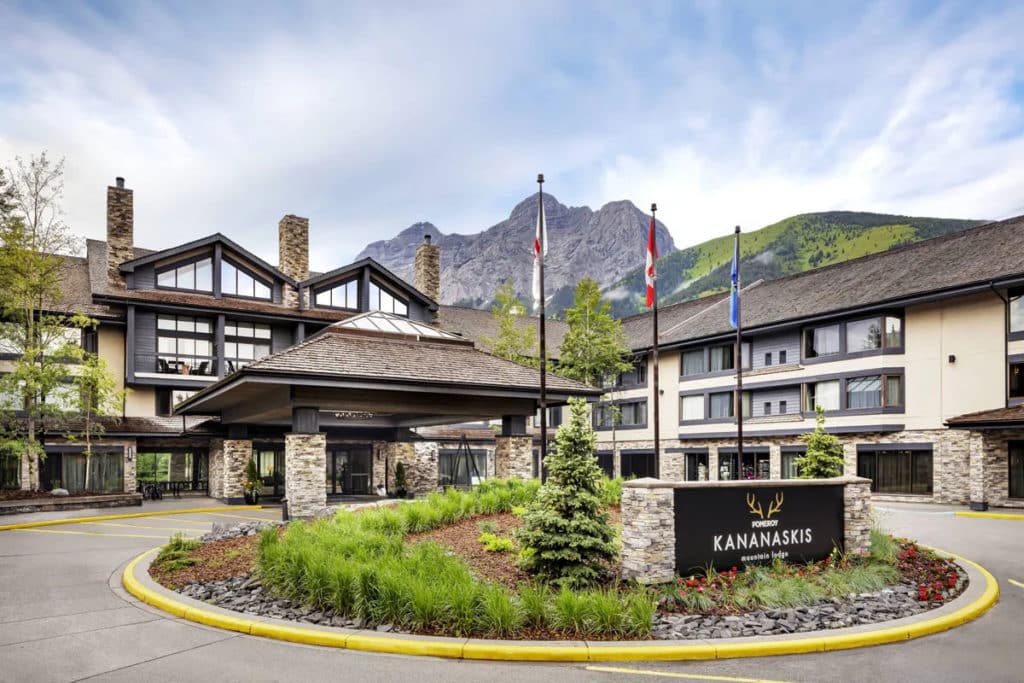 Join us on June 6 for exclusive pre-Summit activities to network and experience the Canadian Rockies*.
*Register for your preferred activity at the registration page. Additional fees may apply.
Your opportunity to golf the spectacular Kananaskis Golf Course!
Blackshale Suspension Bridge Hike
This hike is an easy 6km, round trip hike to the Blackshale Suspension Bridge. Soak in the breathtaking views of kananaskis' mountains and turquoise lakes on this tour. On the shore of this beautiful lake surrounded by towering mountains, you can lounge in the sun and enjoy your delicious charcuterie lunch.
The iconic suspension bridge is the final stop on the tour. Are you brave enough to venture out overlooking the canyons?
The forest along this easy Kananaskis hiking trail is a beautiful mixture of aspens and evergreen trees. Stop along the way to soak in the beauty of the gorgeous mountains. The real showstopper of this hike is the incredible waterfall at the end! If you want to, you can even get a chance to walk behind it and take some incredible pictures! This is an easy 3.4km hike that is sure to make lasting memories!
If golf and hiking aren't enough, here are some other fun things you can book during your time in Kananaskis!
The Spa features hot and cold pools, steam and dry heat huts, therapeutic massage, and a gift shop. Book well in advance as spaces are limited.
Boundary Ranch is an exceptional location to discover the adventure and serenity of the Canadian Rockies. Embark on horseback to explore scenic backcountry trails with captivating nature and mountain views. Guided rides are suitable for guests six years and older with all riding levels and experience.
Guided hiking, mountain biking or canoeing adventures await! Rentals and tours available.