Join us on June 6 for exclusive pre-Summit activities to network and experience the Canadian Rockies*.
*Register for your preferred activity at the registration page. Additional fees may apply.
None of the group activities interest you?
These activities are now sold out!
Your opportunity to golf the spectacular Kananaskis Golf Course!
Includes breakfast, golf cart, on course beverages and snacks, lunch, and prizes!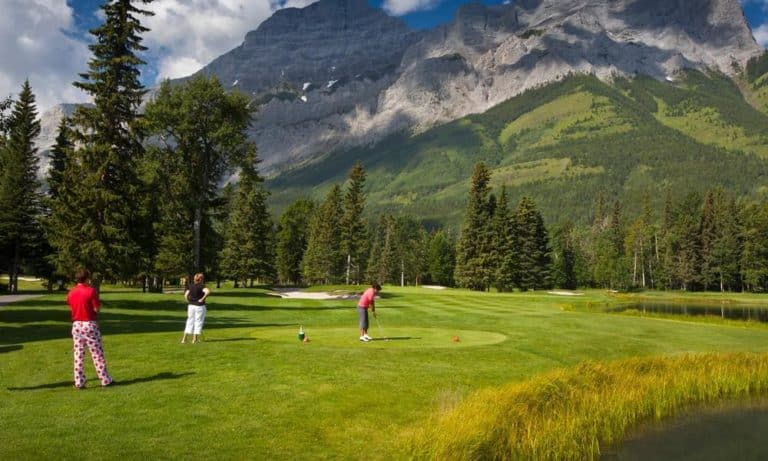 Blackshale Suspension Bridge Hike
This hike is an easy 6km, round trip hike to the Blackshale Suspension Bridge. Soak in the breathtaking views of kananaskis' mountains and turquoise lakes on this tour. On the shore of this beautiful lake surrounded by towering mountains, you can lounge in the sun and enjoy your delicious charcuterie lunch.
The iconic suspension bridge is the final stop on the tour. Are you brave enough to venture out overlooking the canyons?
Includes guided hike, gourmet lunch, and transportation!
The forest along this easy Kananaskis hiking trail is a beautiful mixture of aspens and evergreen trees. Stop along the way to soak in the beauty of the gorgeous mountains. The real showstopper of this hike is the incredible waterfall at the end! If you want to, you can even get a chance to walk behind it and take some incredible pictures! This is an easy 3.4km hike that is sure to make lasting memories!